Looking for a TaylorMade Putter - How do they compare with other top brands?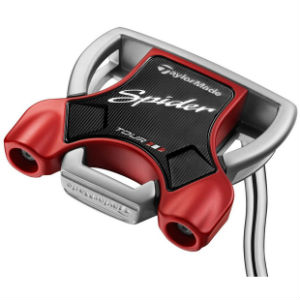 There was a time when almost no serious golfers had a  Taylormade putter in their bag - including professionals who were being paid by Taylormade. The company was far more serious about making drivers and irons. In order to maximize its profitability (rather than out of a desire to make great putters), Taylormade bought putter designs and stamped their logos on them. 
Some were OK, but most were not. 
However, from the 2010s onward, Taylormade has invested heavily into putters and it is making waves with its Spider range, which has found high-profile and widespread popularity and won major championships. We've reviewed Taylormade putters from the 1990s onwards and you can click through and read these reviews using the links below.
| | |
| --- | --- |
| | on a Taylormade Spider... |
Although they're more famous for their drivers and metal woods, TaylorMade have some track record in producing high class putters. Nick Faldo won several of his majors in the 1980s and 90s using one of their TPA putters - a line they later sold to Wilson who were his primary sponsor at the time.

TaylorMade's Rossa putter range was successful in attracting many PGA, European and Women's professional players to use it - in particular the Spider which became an almost iconic futuristic putter.

The Ghost range was designed with input from former US Ryder Cup Captain and putting legend Dave Stockton, who later became a renowned putting coach. It also saw wide spread acceptance amongst the world's best players, including Darren Clarke and Australian Jason Day who used a model from this range when he finished in 2nd place in his first Masters appearance in 2011.

2013 was another milestone for Taylormade putters when Justin Rose won the US Open using one of their new counterbalanced putter. This type of putter has a large amount of weight at the top end of the putter and is designed not to be held at the end of the grip. The result is that your putter tends to swing with a more natural pendulum stroke.
This is when the popular Spider design was launched and Taylormade moved their putter range considerably upmarket in terms of both quality and price. It seems that Taylormade are now focussed not just on "having a putter range", but on innovating and developing a putter range that top pros (such as big-name players like Dustin Johnson, Jason Day and Jon Rahm want to use). Interestingly, though, Tiger Woods and Rory McIlroy never used Taylormade's putters despite being contracted to play their clubs and balls, so perhaps the putters are still not quite at the very pinnacle of putter making.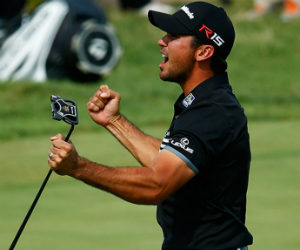 Our Taylormade putter reviews
TaylorMade Spider

Lots of hype when this putter launched, and pros who rely on their putters took a while to get used to the Spider, but now seem convinced
TaylorMade Ghost TM-110

Beautiful square-designed Anser with great aimlines - well worth a look!
TaylorMade Rossa Kia Ma Daytona

Good looking Anser style putter - Part of TaylorMade's resurgence as a designer of high quality putters
TaylorMade Rossa Kia Ma Fortuna

A highly refined mallet from TaylorMade - recommended!
TaylorMade Rossa Daytona

Well constructed Anser style putter - excellent if you're after a good putter at a lower cost - gunmetal color looks classy - feels good too!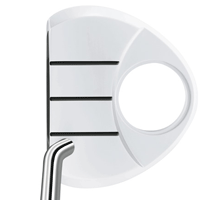 TaylorMade Corza Excellent Mallet putter with unbelievably good roll and awesome alignment lines. A multiple winner on the PGA tour!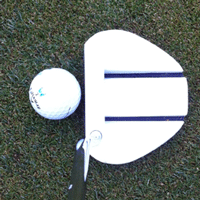 TaylorMade Monza If you're not afraid of unusual putter shapes, then give this one a try. We really liked the feel of the Monza.

Return to the Best-Putter.com homepage