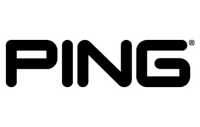 Looking for a Ping Putter? - Which is the best model to go for?
Did you know that a Ping putter has won more US PGA Tour events than any other individual brand?
Right from the revolutionary
Ping 1-A
to today's models, many of the Ping designs have redefined the shape and style of the putters we use today.
<!Text begins> The Ping range includes
face-balanced putters
,
mallets
,
futuristic designs
and even
blade putters
. However, it is for the
Ping Anser
that this manufacturer is best known.
| | |
| --- | --- |
| | on a Ping putter... |
Not in the US? Click here for eBay
and Amazon listings for a Yes Putters in your region
---
The Ping Putter Story
Ping was started by Norwegian born engineer Karsten Solheim who designed a revolutionary putter in 1959. Called the
Ping 1A
, it gave the golfing world the idea of perimeter weighting. By moving the weight of the clubhead to the outside of the design, Solheim enlarged the sweetspot on his putter making off-center hits finish closer to the intended target.
He wasn't short of good ideas either, over the next three and a half decades, Solheim designed legendary putter after legendary putter. Most of his putters were wildly successful. Pros loved them and amateurs bought them by the million.
Although it might seem that iron and wood manufacture is Ping's main focus now, this is not the case - Ping putters are still amongst the most used putter brands on professional circuits the world over. We at Best-Putter.com have come to the conclusion, that Ping's designs are truly masterpieces, and even if the odd putter in more recent years looks a bit funky, the roll and performance you get, even from the lower priced models is absolutely phenomenal.
Best-Putter.com's reviews of Anser style Putters:
We recommend (almost all) Ping putters highly!
Click on the links below to find out which Ping model is the best with www.Best-Putter.com independent, hands-on reviews, you'll also find where to buy them at the best prices!
Ping Anser

The Anser is the putter that has been copied a thousand times - now available from Ping at a variety of prices.
Ping B60

The lesser known Ping classic. Favored by putting great Nick Faldo in his later career. Slightly firmer feel, but excellent touch on fast greens and available in numerous styles over the years
Ping Zing

Curvy and pretty putter shape popularized in the 1980s and 1990s, used by Curtis Strange for two US Open wins and Jose Maria Olazabal for two Masters titles
Ping 1A

The first putter Ping ever made. A collectors' piece now. Not great to use, and very loud!
Ping Redwood Anser

The design which has won more pro events than any other, made with top quality materials. This Ping is a winner!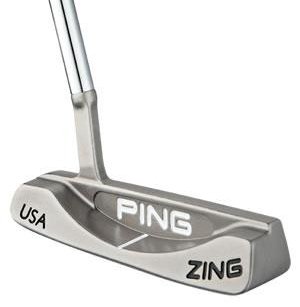 Ping Zing 2 More up-to-date and better version of the legendary Ping Zing. Great roll and feel
Ping Anser G5i

A hideous beast to look at, but beautiful to use.
Ping Crazy E

One of the easiest putters to line up we've ever tested, but feel is hollow
Ping Karsten Anser

Unbeatable on price and right up there for feel and design.
Ping Scottsdale Pickemup

This cross between the Batman sign & a Star Wars fighter has surprisingly good feel
Ping iN Wack-E

A radical spin off from the successful (but hollow-sounding) G5i Craz-E
Ping IN

Technology has led the Ping designers to create a holy mess of a putter. If you love the weird and the whacky, you might (just) like this
| | |
| --- | --- |
| | on a Ping putter... |
Not in the US? Click here for eBay
and Amazon listings for a Yes Putters in your region
---
Return to Ping Putters Page
Click here for the putters page on the Ping website
Not sure if this model is for you? Click here for our article on choosing a putter to fit your stroke.
Return to the Best-Putter.com homepage