Insert Putters - which is best?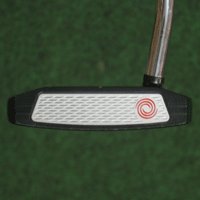 Insert putters are putters which have a different material (the "insert") inlayed into the face. You actually strike the ball with this insert material and not the material used to make the main part of the putter head itself.
Insert materials can be either hard or soft and you see manufacturers making all sorts of claims about the effect their inserts have on the way the putter feels, although the most common claim is that it softens the feeling of the ball against the putter head.
---

... on an insert putter
Click here for
Amazon
listings for an insert putter in your region

---
Do Insert Putters Work?
The answer to this, in Best-Putter.com's view, is "it depends on the quality of the insert". As you can see from the list above,
Odyssey
is the market leader in insert putters, although since the wildly popular
Ghost series
,
Taylormade
's putters have also included super soft inserts. In our opinion Odyssey putter inserts do contribute to the softness of the feel of the ball striking the face and they are good to use as a result.
Whether they make you a better putter is almost impossible to say.
It seems to be a given that we all putt better with putters we like the feel of, so you really have to try out a putter for a little while before you decide whether to buy that model or not. If your favorite putter happens to have an insert then they're obviously for you.
What we can tell you with absolute certainty is that there are hundreds of high-performing, tour-proven putters which do NOT have inserts, so having an insert in the face of your putter isn't the be-all and end-all, it's just another option.
The evolution of putter inserts
From the start of insert putters, with the Odyssey's black "stronomic" inserts in the 1990s, putter inserts have become the standard for the majority of putter manufacturers. Of the "big four" major manufacturers (Odyssey, Scotty Cameron, Ping and Taylormade) only Scotty Cameron have not entirely embraced inserts in their putters. 
Odyssey's "microhinge" insert
The inserts themselves have also been the subject of considerable innovation (or possibly merely marketing spin) with different arrangements of grooves or even hinges added to the face of the putter to apparently give the ball more overspin and therefore encourage a better, truer roll. 

Click on the links below to read Best-Putter.com's independent reviews of insert putters
(inactive links are for putters pending review)
:
| | | |
| --- | --- | --- |
| | | |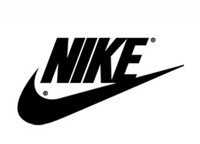 Nike
Nike Method 001

A minimalist anser head that looks just a little lightweight. The roll is pure and the feel is good.
Nike Method 002

Most similar to a Ping Zing shape, this putter has a simple no-frills look, a good roll, but a high price tag.
Nike Method 003

The Nike Method putter favored by Tiger Woods. A heavily toe-weighted putter with classic looks. Fantastic if you have an open-square-closed stroke.
Nike Method 004

Face balanced version of the Method 001. Favor this putter if you're trying to produce a straight-back-straight through stroke.
Nike Method 005

Face balanced mallet which looks like it's got a good bit of meat behind the head. For our money the best looking in the Method range.

on a Nike putter...

Odyssey
Odyssey 2 Ball

The iconic putter of the 2000s - easy to aim, great feel
Odyssey Backstryke

One of the most revolutionary designs in putting. Love it or hate the look, the results are good
Odyssey White Ice 5

Larger than average blade with original White Hot insert... beautiful to look at and great feel.
Odyssey White Ice 5

Classic face balanced D shape with silky soft Ice White insert!
Odyssey 2 Ball Blade

Padraig Harrington used this combination of blade and 2 ball design to win majors, but what's it like?
Odyssey Black iX 1

Perhaps Odyssey's best effort yet to eclipse the Scotty Cameron and Ping Ansers.
Odyssey PT 82

Brought out to cash in on Phil Mickelson's move to Callaway and Odyssey in 2009. A limited edition putter, which is lovely to look at and has the best-feeling insert on the market
Odyssey White Hot 7l

Great looking long putter with slightly dead feel - excellent for fast greens
Odyssey White Hot 9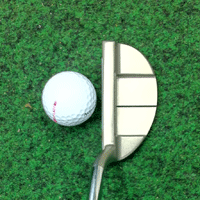 Classic blade shape with amazing weighting and feel. A superb putter - highly recommended.
Odyssey White Ice Progressive Terron Mid

Sharp edged star ship of a putter - you need to like futuristic shapes to use this one!
Odyssey Rossie II Belly Putter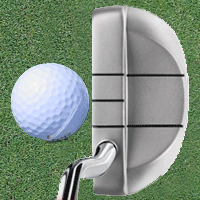 Classic D shaped head used by Annika Sorenstam amongst many others!

on an Odyssey putter...

Rife
Rife Two Bar
A putter that looks and feels good behind the ball. Just a bit firm on the feel side.

on a Rife putter...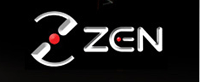 Zen
Zen Oracle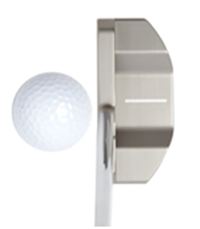 High tech putter from the Far East which is designed entirely with the outcome in mind. A great roll results

on a Zen putter...
Not sure if an insert putter is for you? Click here for our article on choosing a putter to fit your stroke.


Return to the Best-Putter.com homepage