Which is the best Scotty Cameron putter to go for?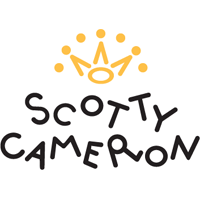 Which is the best Scotty Cameron putter? They come in all shapes and sizes, but what do they feel like to use and how do they roll the ball? Our hands-on reviews will tell you! Also find out where to buy them at the best prices!
Scotty Cameron was the first putter manufacturer to bring precision milled great-feeling putters to the mass-market as a replacement for the harder cast putters typified by the highly popular and successful Ping putters of the 1950s onwards. They have received praise from players of all standards and represent the gold standard against which all other putters are judged.
| | |
| --- | --- |
| | on a Scotty Cameron putter... |
---
Each week dozens of players on all of the world's professional tours use a Scotty Cameron because they trust the precision with which the company manufactures its models and the super responsive feedback you get from a Cameron putter.
Buying a Scotty Cameron Putter
Scotty Camerons are amongst the most expensive putters around. Some pre-owned models sell for $300+, and you can double that for limited edition models.
We strongly recommend you only pay such fees if you really know what you're buying as many of the ads we see for Scotty Camerons have highly-inflated prices. Click on the links below to find out which model is the best for you with www.Best-Putter.com's independent, hands-on reviews, you'll also find where to buy them at the best prices!
Click here for more information on Collectible Putters, and in particular collectible Scotty Cameron putters. 

| | |
| --- | --- |
| | on a Scotty Cameron putter... |
---
Others to consider: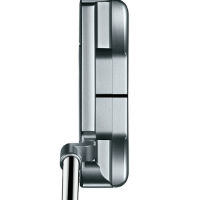 Scotty Cameron Newport 2 The original, best Scotty Cameron... and thankfully not the most expensive. This is Tiger Woods' putter and if you can putt half as well as he does...

Scotty Cameron Newport 2.6 Center Shaft

The classic shape with a center shaft and no bend at the hosel. It's different ... but still has the same awesome feel.
Scotty Cameron Newport 2 Studio Stainless

The "more affordable", but rather unimpressive Scotty Cameron.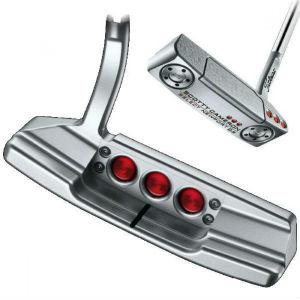 Scotty Cameron Newport 2.5 This well-loved shape with a straighter neck looks gorgeous, but doesn't - for our money - feel as good as the original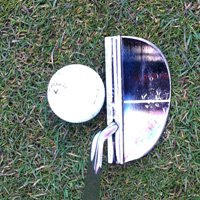 Scotty Cameron Studio Design 5 Gorgeous mallet style putter - great roll, but somewhat hard feel off the face. 

Scotty Cameron Futura

Phil Mickelson toyed with the Futura, before heading back to a blade. The first of the truly futuristic putters, and probably about as attractive as they're ever going to be
Scotty Cameron American Classic 3

A simply gorgeous reworking of the Bullseye shape. New materials and great Scotty Cameron workmanship make this a beautiful putter to look at. Still not that forgiving, though!
Scotty Cameron Bullseye Platinum Heavy Flange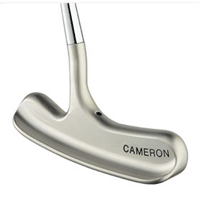 A Bullseye putter worthy of consideration! The offset neck and flange aren't quite what you'd want if you're a purist looking for a bullseye, but it putts better.
Scotty Cameron Napa California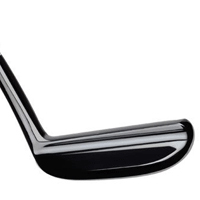 As you'd imagine from Scotty Cameron, this is a beautiful piece of equipment. Looks, roll, feel - it has it all ... and a price tag to match
Scotty Cameron Studio Select Kombi Mid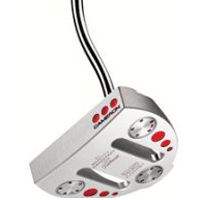 A big hulk of a putter - face balanced with a long aimline
For more information about Scotty Cameron putters, click here for the Scotty Cameron website...
Return to the Best-Putter.com homepage