Looking for a face balanced putter? Don't buy one until you've read this!
Firstly what is a face balanced putter?
When a putter is face balanced like the one on the right in the picture above, it means that the putter head is weighted so that it's perfectly balancedbetween the toe and the heel relative to the point where the shaft enters the head. To test whether your putter is face balanced, lay the shaft of your putter across your palm. If the face lies absolutely horizontal, pointing up at the sky, then it's a face balanced putter. 
The point of face balancing is to restrict the amount which the clubface opens and closes as you swing back and through. This can work wonders for your putting, or can be disastrous. Read on to find out whether a face balanced putter is what you need...
You should try a face balanced putter if ...

You're trying to produce a straight-back, straight through stroke
You have over-active hands, and want to reduce the amount your putter rotates open and closed during the stroke
You're consistently pulling your putts to the left
But not if ...

You're aiming for an open-square-closed stroke like Tiger Woods
You're struggling to release the putter through impact
You're consistently blocking putts to the right
Still not sure whether a face balanced putter is right for you? Click here for our guide to choosing the right putter.
Click on the links below to find out which face balanced putter is the best with Best-Putter.com's independent, hands-on reviews, you'll also find where to buy them at the best prices! 
Best-Putter.com's reviews of face balanced putters:
| | | |
| --- | --- | --- |
| | | |
| | | |
| | | |
| | | |
| | |
| --- | --- |
| | on a Callaway putter... |
Not in the US? Click here for eBay
and Amazon listings for a Callaway in your region
---
Callaway Tuttle
The Tuttle is certainly original - a putter that definitely looks like a driver. The good news is that it performs better than it looks!
---

... on a Cleveland putter
Not in the US? Click here for eBay
and Amazon listings for a Cleveland putter in your region
---
Cleveland T Frame
Surprisingly well finished futuristic putter. If you like see through frame designs this is a good value-for-money option
---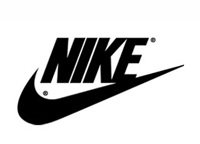 Nike

... on a Nike putter
---
Nike Method 004
Face balanced version of the Method 001. Favor this putter if you're trying to produce a straight-back-straight through stroke.
Nike Method 005
Face balanced mallet which looks like it's got a good bit of meat behind the head. For our money the best looking in the Method range.
---

Never Compromise

... on a Never Compromise putter
---
Never Compromise Alpha
This putter seems to stay square for ever! Feel's not great, but you'll love it if you use a square-to-square stroke
Never Compromise Voodoo Daddy Belly Putter
Super-long aimline and futuristic design. Solid, affordable belly putter.
Never Compromise NCX Ray

Nice face balanced belly putter with a big, but light head.
---

Odyssey

... on an Odyssey putter
---
Odyssey 2 Ball

The iconic putter of the 2000s - easy to aim, great feel
Odyssey Backstryke

One of the most revolutionary designs in putting. Love it or hate the look, the results are good
Odyssey White Ice 5

Classic face balanced D shape with silky soft Ice White insert!
Odyssey White Hot 7l

Great looking long putter with slightly dead feel - excellent for fast greens
Odyssey White Ice Progressive Terron Mid

Sharp edged star ship of a putter - you need to like futuristic shapes to use this one!
Odyssey Rossie II Belly Putter

Classic D shaped head used by Annika Sorenstam amongst many others!
---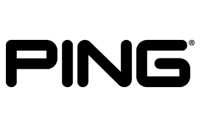 Ping

... on a Ping putter
---
Ping Crazy E

One of the easiest putters to line up we've ever tested, but feel is hollow
Ping Scottsdale Pickemup

This cross between the Batman sign & a Star Wars fighter has surprisingly good feel
Ping iN Wack-E

A radical spin off from the successful (but hollow-sounding) G5i Craz-E
Ping IN

Technology has led the Ping designers to create a holy mess of a putter. If you love the weird and the whacky, you might (just) like this
---
Ram

... on a Ram putter
---
Ram Zebra

Iconic putter from the 1980s & 90s. Face balanced and with a great alignment aid.
---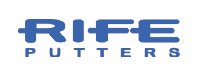 Rife

... on a Rife putter
---
Rife Hybrid Tour Mallet

Despite the Tour element to this putter's name, we haven't seen any of them actually on the pro tours. One of the least impressive of Rife's range
---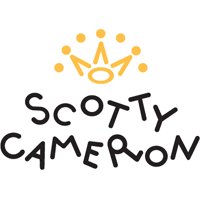 Scotty Cameron

... on a Scotty Cameron putter
---
Scotty Cameron Studio Select Kombi Mid

A big hulk of a putter - face balanced with a long aimline
Scotty Cameron Futura

Phil Mickelson toyed with the Futura, before heading back to a blade. The first of the truly futuristic putters, and probably about as attractive as they're ever going to be
---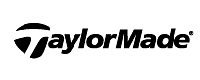 TaylorMade

... on a TaylorMade putter
---
TaylorMade Spider

Lots of hype when this putter launched, and pros who rely on their putters took a while to get used to the Spider, but now seem convinced
TaylorMade Rossa Kia Ma Fortuna

A highly refined mallet from TaylorMade - recommended!
---
Yes

... on a Yes putter
---
Yes Natalie (C-Groove)

Futuristic design with amazing roll, super long aimline and nice ping sound!.
---
Yes Emma

The least attractive of the Yes belly putters - although that's just our opinion
---
Yes Tiffany

Sadly a hideous futuristic design, but at least it has an aim-bar behind hitting surface to help you align
---
Yes Carolyne

A straightforward heel and toe design with great roll from the C-Groove
---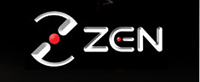 Zen

... on a Zen Oracle putter
---
Zen Oracle
Impressive mallet putter with high tech grooves designed to reduce the dispersal of your putts.
Return to the Best-Putter.com homepage