CLASSIC PUTTERS - FIND THE PERFECT VINTAGE PUTTER FOR YOU
Which are THE classic putters that have been successful since the game started? 
If you're looking for a classy putter to add to your golf bag, the list below of what I feel are classics. They divide pretty much into two groups: museum pieces and classic putters you might still think of using today.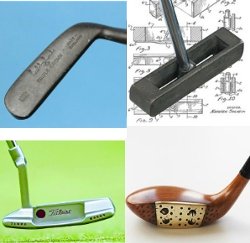 You can then read an independent, hands-on review of each in below by clicking on the links... and find where to buy them at the best price.
Click here to jump straight down to reviews... 
MUSEUM PIECES:
VINTAGE PUTTERS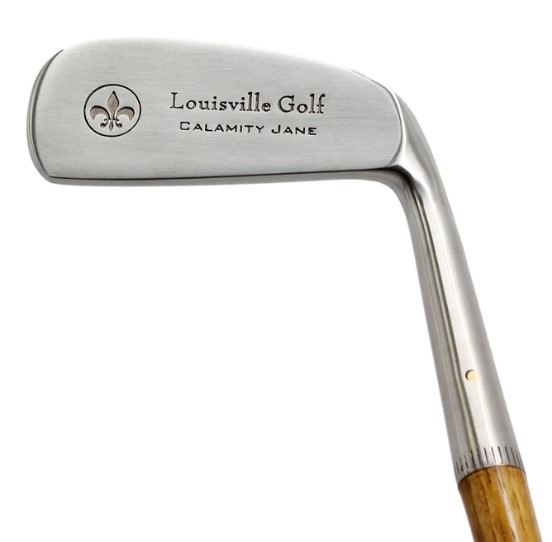 True vintage putters divide pretty much into wooden putters and metal putters. For details of the first wooden putters used (known as putting cleeks) which had no man-made materials in them, click here to read an interview with classic club dealer Gavin Bottrell.
The first types of metal putter were made in the early 1900s. These still seem ancient to us today... think: hickory shaft, leather grip, blade designs and stainless steel heads. 
Technology is severely lacking in any of these putters, so putting well with them is seriously difficult. You can still buy these new, however, such as Louisville Golf's Calamity Jane. A replica of the putter used by Bobby Jones in winning 13 US and British Amateur and Open championships (then the Majors).
BULLSEYE PUTTERS: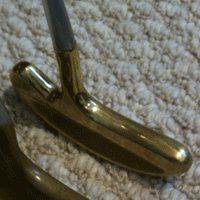 The next in the classic putter looks, Bullseye Putters are not a brand but a classic look design, which were produced by a large number of companies. 
Over the years they've been used by many a great putter including: Jack Nicklaus, Nick Faldo, Greg Norman, Corey Pavin, Tom Kite and Mark McNulty.
There are some variations of the classic shape, but the hallmarks are a minimalist curved design with a center shaft, made usually out of brass. 

Although the history is not entirely clear, most people believe that the classic Bullseye shape started with the 1946 John Letters Golden Goose putter.
​CLASSIC PUTTERS YOU MIGHT STILL USE TODAY
BLADE PUTTERS: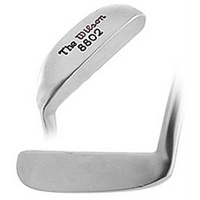 Old-fashioned blade putters are the traditionalists weapons of choice. Jack Nicklaus won almost all his major titles with this style of putter.  
The classic blade putter was the Wilson 8802. Click for a review of this blade. 
Blade putters are known for great feel and a wonderful feeling of flow through the stroke. This comes from the fact that they are heavily toe weighted putters, so will only really suit an open-square-closed stroke.
Since the popularity of  the term "blade putters" has been used to apply to any non-mallet putter, such as the heel-and-toe weighted anser style putters which started to be widely used in the 1960s.  
ANSER STYLE PUTTERS: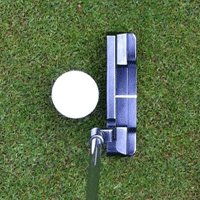 The Ping Anser is the father of at least 30% of putters in use today. The large cavity in the back of the design allows for the majority of the weight of the putter head to be in the heel and toe areas which effectively increases the size of the sweet spot. This means your putter face stays squarer to the target and transfers more energy to the golf ball on mishits. 
The original Ping putters were cast ... in other words they were made by pouring molten metal into a mold.
This is a cheaper way of creating putters, but result in harder metal and a more clicky feel. The "ping" sound of early Ping putters is due to the fact that they were cast. 
Starting seriously in the 1990s, premium putters - including Anser style putters - were manufactured using CNC milling (where a computer controls a milling machine which carves the putter out of a solid block of metal).
The main advantage of this method is the feel you get with milled putters due to the softness of the metal that can be used. 

The most sought-after anser style putters are either early Ping models (click here for a fantastic guide to the classic Pings) and the early, hand milled Scotty Cameron Newport putters which are refinements of the original anser design.
INSERT PUTTERS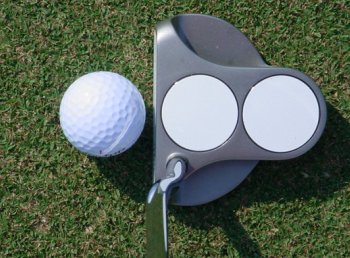 While they might not be there yet, Odyssey's insert putters from the 2000s will, I'm sure, soon become "classic putters". They offer a softer feel than any other putter I've ever tested. 

Particularly popular were (and still are) their mallet putter designs such as the iconic Odyssey 2 ball White Hot.
Odyssey's range of putters featuring a black "Stronomic" polymer insert predated the White Hot range, those models with the white-colored insert are the best options to go for.
Even though Odyssey launched a number of variations of insert putters, their White Hot insert is basically the same as it was in the 2000s. Most of the other insert types were less well liked by players and therefore White Hot putters are still great and in plentiful supply either used or new.    
classic putter reviews
Classic Scotty Cameron putters
Scotty American Classic 3 Heavy Flange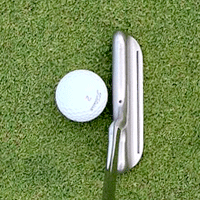 A surprising remake of the classic bullseye flange shape. Offers much more forgiveness and feedback than the original, though
Scotty Cameron American Classic 3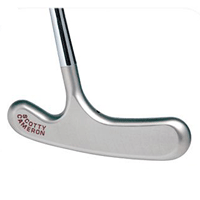 A simply gorgeous reworking of the Bullseye shape. New materials and great Scotty Cameron workmanship make this a beautiful putter to look at. Still not that forgiving, though!
Scotty Cameron Bullseye Platinum Heavy Flange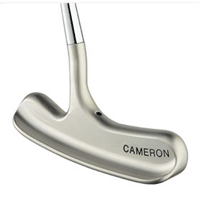 A Bullseye putter worthy of consideration! The offset neck and flange aren't quite what you'd want if you're a purist looking for a bullseye, but it putts better.
| | |
| --- | --- |
| | on a classic Scotty Cameron putter... |
Not in the US? Click here for eBay and Amazon listings for Scotty Cameron in your region
---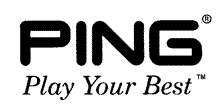 Ping
Ping Anser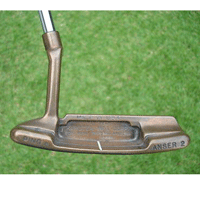 The Anser is the putter that has been copied a thousand times - now available from Ping at a variety of prices.
Ping 1A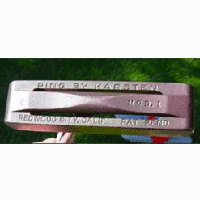 The first putter Ping ever made. A collectors' piece now. Not great to use, and very loud!
| | |
| --- | --- |
| | on a classic Ping putter... |
Not in the US? Click here for eBay and Amazon listings for a Ping putter in your region
---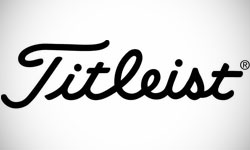 Titleist
Titleist Bullseye Flange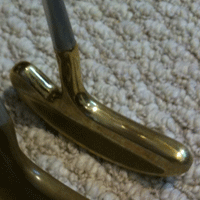 An extremely pretty putter. A favourite with some of the world's greats 50 years ago and excellent on fast greens. Unforgiving when compared with modern putters
| | |
| --- | --- |
| | on a classic Bullseye putter... |
Not in the US? Click here for eBay and Amazon listings for a Bullseye putter in your region
---

Wilson
Wilson 8802

This is THE classic blade, used by the stars of 1950s, 60s and 70s. The kind of putter that gives you confidence the moment you pick it up
| | |
| --- | --- |
| | on a classic Wilson blade putter... |
Not in the US? Click here for eBay and Amazon listings for a Wilson 8802 in your region
---
Looking for more information on classic putters? Click here for our collectible putters page
Return to the Best-Putter.com homepage