Putting books
Putting Books are probably the cheapest way to cut your score. They really work! Here's a little story to illustrate the point...
I had to give up professional golf because I was never a good enough putter, but the first day after reading Stan Utley's The Art of Putting - sadly 10 years after I'd become an amateur again, I took 26 putts. That's right - 26!
I walked off the course having won a fist full of dollars off my buddies and the book cost less than the price of a lesson! It was incredible value for money and I still use the principles I learned from that book now.
Later in my search for the best putting results I could get, I read Paul Runyan's classic putting and short game book "The Short Way to Lower Scoring" (see below) and this brought my average putts per round in the first season I used it to a fraction under 30, which is comparable with the PGA tour! There's no doubt in my mind that putting instruction works even better in books than full swing instruction.
Here are my top putting books of all time:

(If you want to putt your best, you should have a copy of them all!)
Dave Stockton's Putt to Win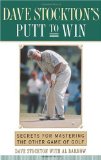 One of the greatest putters of all time opens his mind. If you've ever wanted to know exactly how a great putter thinks, this is where you'll find out.
Dave Pelz's Putting Bible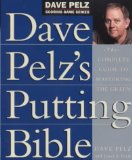 Fascinating on the research on putting ... but watch out for the technique - the straight back, straight through method is not our favourite at Best-Putter.com.
Getting Up and Down - Tom Watson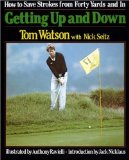 Tom Watson never seemed to miss in his prime... ever. Although this book is about the whole of the short game, the 42 pages on putting are just about the best you can find anywhere. "Study hard, soon you will be the Master!"
The Short Way to Lower Scoring - Paul Runyan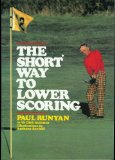 Don't let the dated cover put you off this timeless masterpiece on the short game. Its instruction on putting in particular is revolutionary.
The Art of Putting - Stan Utley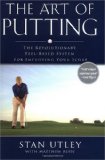 The teachings of a short game master. Stan Utley is by his own admission a journeyman pro who built a successful career including a PGA tour win through short game prowess alone. 
Click here for a full review of the book.
by

William John
Site Owner
Return to the Best-Putter.com homepage