<!body-starts-here>


<!Top headline>
Ping Scottsdale Grayhawk
<!Top image>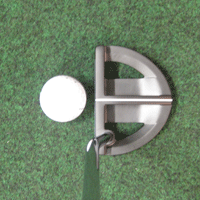 How does it look behind the ball?
Although it doesn't have conventional looks, the Ping Scottsdale Grayhawk is -to my eye at least - an attractive putter which has the major advantage of a hollow head.

That advantage is a larger sweetspot, caused by the fact that more weight is distributed at the edges of the head design. This larger sweetspot gives greater stability through impact, especially on off-center contacts and - the only thing we're really interested in - more putts on the intended line.

<!find-best-used-price-icon>

on a Ping Scottsdale Grayhawk...

<!geo-targeted-ebay-link> <!other-ads>

This putter compares favorably in the looks department when put alongside other hollowed-out heads such as the Yes Eleanor-12 or Yes Natalie because the plate of metal which sits underneath the aimline gives the putter a feeling of solidity.

It's hollow, but it doesn't look it, if that makes sense!

Another thing that appealed to me was the super-long aimline. It stands out beautifully and the club sits consistently square too. Both of these factors are likely to give you great confidence when you're standing over the ball.

How does it feel?
Ping also appear to have worked hard on getting the sound and feel of this putter just right, too. Whereas hollow putters generally have a very tinny feel and produce an extremely loud ringing sound, the Ping Scottsdale Grayhawk makes only the very slightest hollow sound and I'm sure you could get used to it quickly.

The weight of the head and the fact that all the weight is positioned in the edge of the putter gives you a very solid feel through the ball, there is no feeling of deviation on an off-center strike, so I'm a fan of the feel too!


How does it roll the ball?
The roll from the Grayhawk is another strength, as indeed it is from all Ping putters.








A futuristic putter which has great feel and roll and looks that would not offend even the traditionalists eye.




Others to consider:



Ping Anser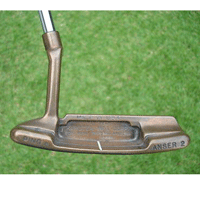 The Anser is the putter that has been copied a thousand times - now available from Ping at a variety of prices.



Ping Redwood Anser

The design which has won more pro events than any other, now with top quality materials.



Ping Zing 2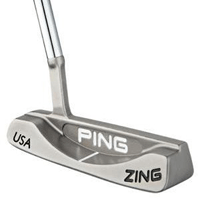 A much more attractive version of the original without the copper head that oxidizes in the sun!



Ping Karsten Anser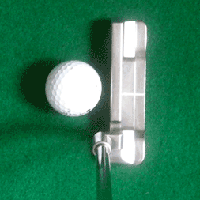 Unbeatable on price and right up there for feel and design.



Ping Crazy E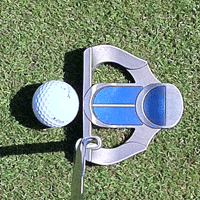 One of the easiest putters to line up we've ever tested, but feel is hollow



Ping Anser G5i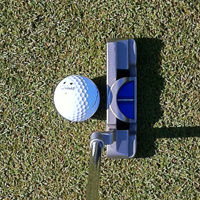 A hideous beast to look at, but beautiful to use.



Ping 1A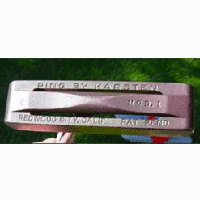 The first putter Ping ever made. A collectors' piece now. Not great to use, and very loud!



Ping Scottsdale Pickemup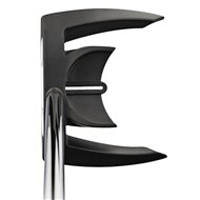 This cross between the Batman sign & a Star Wars fighter has surprisingly good feel



Ping iN Wack-E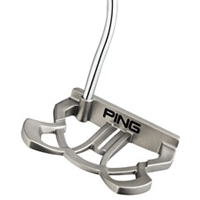 A radical spin off from the successful (but hollow-sounding) G5i Craz-E



Ping Tess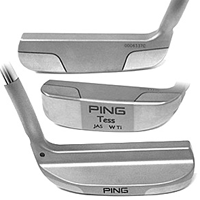 In our opinion, Ping's best effort at a blade putter



Ping IN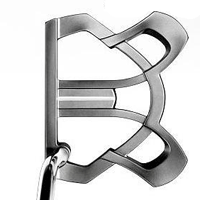 Technology has led the Ping designers to create a holy mess of a putter. If you love the weird and the whacky, you might (just) like this



Ping J Blade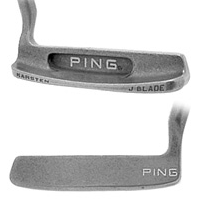 Possibly the ugliest putter Ping has ever made ... and it feels dreadful too!



Not sure if a Ping Scottsdale Grayhawk is for you? Click here for our article on choosing a putter to fit your stroke. Return to the Best-Putter.com homepage




<!standard-footer-starts-here>