<!body-starts-here>


<!Top headline>
Ping Karsten Anser
<!Top image>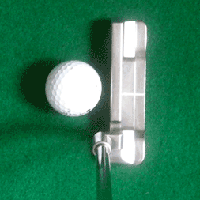 How does it look behind the ball?
There's no doubting the pedigree of the Ping Karsten Anser. It's the great design and has been a favourite with Tour Pros and amateurs for decades. Even Tiger Woods' putter is a copy of the original Ping Anser design. Do you need more persuading to give this putter a try?

The Karsten Anser is easy to align due to square shape, and the only downside on the looks front is in terms of the finish - it doesn't quite have the quality of feel of Scotty Cameron or the top of the range Ping Redwoods, but then they're nearly 3 times the price.

<!find-best-used-price-icon>

on a Ping Karsten Anser...

<!geo-targeted-ebay-link> <!other-ads>
How does it feel?
Even though it's a putter that doesn't have the "hand-milled" look to it (it's basically a mass moulded product) we were particularly impressed by the feel. In addition to that the grip was superb. Although it's a small point - it was really tacky (in the way you want a grip to be!) and gave you a reasurring feeling.


How does it roll the ball?
The roll we got was first class true and solid without being firey.

For the money The Ping Karsten Anser gives you the best roll of any putter we've ever tested. End of story!






This is a mass produced version of the classic Ping design that's won more Tour titles than any other. Although it's priced for the middle of the market, Ping doesn't seem to have scrimped on the essentials and the result is close to the best roll and feel imaginable at a terrifically affordable price.

One of the most impressive putters we've ever tested.


Others to consider:



Ping Anser

The Anser is the putter that has been copied a thousand times - now available from Ping at a variety of prices.



Ping Redwood Anser

The design which has won more pro events than any other, now with top quality materials.



Ping Zing 2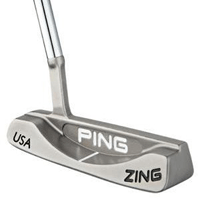 A much more attractive version of the original without the copper head that oxidizes in the sun!



Ping Karsten Anser

Unbeatable on price and right up there for feel and design.



Ping Crazy E

One of the easiest putters to line up we've ever tested, but feel is hollow



Ping Anser G5i

A hideous beast to look at, but beautiful to use.



Ping 1A

The first putter Ping ever made. A collectors' piece now. Not great to use, and very loud!



Ping Scottsdale Pickemup

This cross between the Batman sign & a Star Wars fighter has surprisingly good feel



Ping iN Wack-E

A radical spin off from the successful (but hollow-sounding) G5i Craz-E



Ping Tess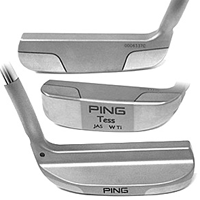 In our opinion, Ping's best effort at a blade putter



Ping IN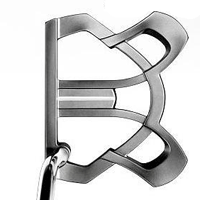 Technology has led the Ping designers to create a holy mess of a putter. If you love the weird and the whacky, you might (just) like this



Ping J Blade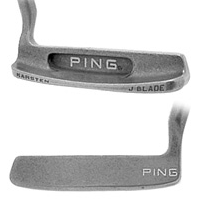 Possibly the ugliest putter Ping has ever made ... and it feels dreadful too!



For more information on the Ping Karsten Anser, click here

Return to Ping Putters Page

Return to the Best-Putter.com homepage




<!standard-footer-starts-here>