Blade Putters - which are the best?
Blade Putters are the traditionalists weapons of choice. Jack Nicklaus won almost all his majors with this style of putter. Blade putters give excellent feel and touch and many players like them because of their soft lines and traditional look.  
They tend to be fairly heavy putters and certainly feel like powerful tools in your hands, so they're excellent on both slower greens and faster greens if they are made of softer metals or have an insert. They are heavily toe weighted putters, so will only really suit an open-square-closed stroke.

Two of the best blade putters to consider: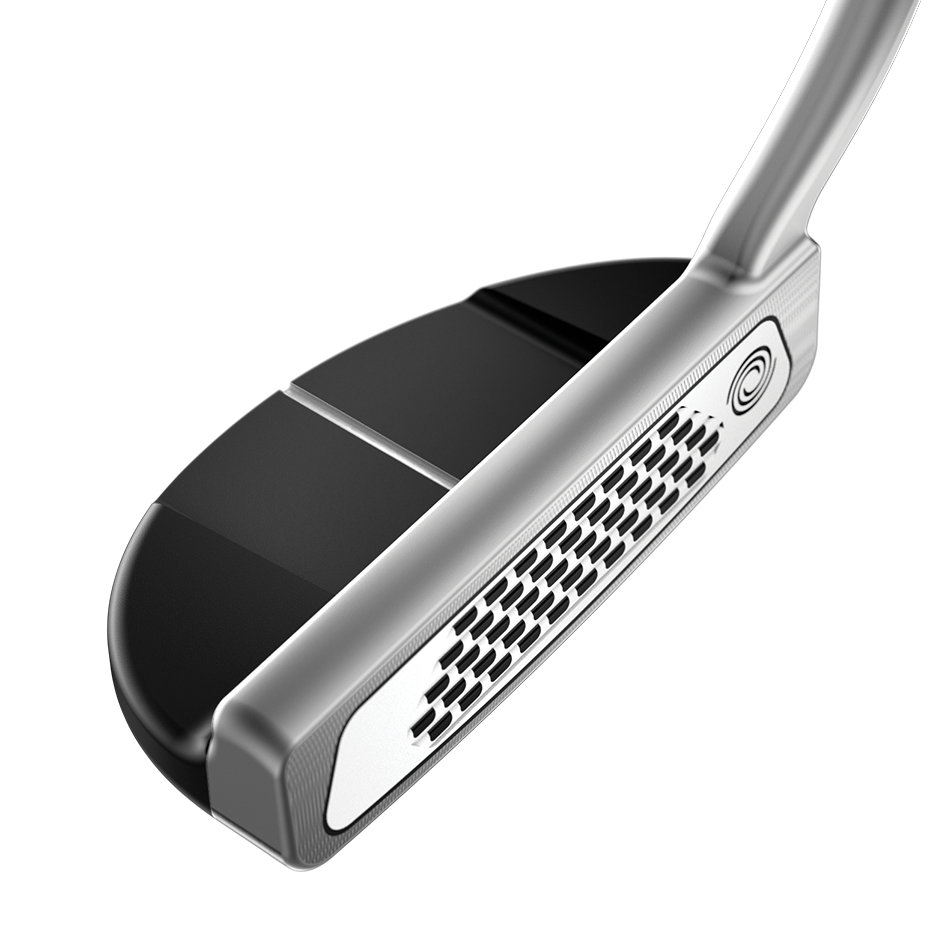 The Odyssey #9 model is a modern blade. As it's a stock head design in the Odyssey line-up, it's available in many different models ranging from the original White Hot insert putter right up to the latest high-tech versions. These are beautiful putters that put a great roll on the ball and have great feel. 
Phil Mickleson used an Odyssey #9 model for the majority of his playing career.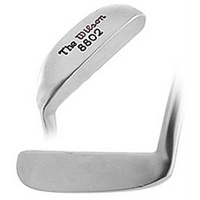 The Wilson 8802 is the absolute classic blade that was favored by players throughout the 1950s and 1960s and survives until today in various forms and models some with inserts and many attractive milled forms.  It is also one of the most copied putter shapes, so it's not just Wilson who have made blades like this. 
Though there isn't much technology in most of these putters and the sweetspot is therefore quite small, you won't find a putter that looks purer and feels better than this one.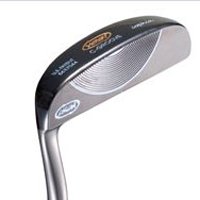 The Yes Sophia is one of the best models manufactured with Yes' C-Groove technology which gives the ball an amazing roll. Although the feel isn't quite up to its milled or insert-faced rivals, this putter does offer technology that can help you make more putts and is available at a low price on the used market.
It may in fact be the best value second-hand putter purchase in history... In 2010 Jim Furyk picked up a used Sophia for $39 in a discount golf store and then used it a few weeks later to scoop $10 million in the season-ending Tour Championship!
Famous pros who use or have used blade putters include:

Jack Nicklaus
Gary Player
Lee Trevino
Phil Mickelson

Although they are not used by many of today's pros, the great blade putter  users of the past have been amongst the greatest putters of all time, so there's nothing to say you cannot be successful with one today.
And there's one thing that's fairly certain with a blade putter: once you've found one you like, you'll keep it for a long time!

... on a blade putter
Nike Method 003

The Nike Method putter favored by Tiger Woods. A heavily toe-weighted putter with classic looks. Fantastic if you have an open-square-closed stroke.
Odyssey White Ice 5

Larger than average blade with original White Hot insert... beautiful to look at and great feel.
Odyssey PT 82

Brought out to cash in on Phil Mickelson's move to Callaway and Odyssey in 2009. A limited edition putter, which is lovely to look at and has the best-feeling insert on the market
Odyssey White Hot 9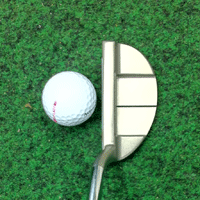 Classic blade shape with amazing weighting and feel. A superb putter - highly recommended.
Ping Tess

In our opinion, Ping's best effort at a blade putter. Beautiful feel and design, but hard to get hold of...
Ping J Blade

Possibly the ugliest putter Ping has ever made ... and it feels dreadful too!
Rife Abaco

A good looking wide-backed blade which resembles the Major winning TPA putters of the 80s & 90s
Rife Bimini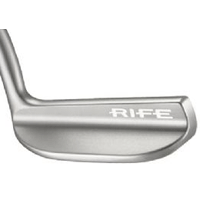 A little thin in the top portion of the blade, but otherwise a great looking putter with good blade feel
TaylorMade Rossa Kia Ma Fortuna

A highly refined mallet from TaylorMade - recommended!
Wilson 8802

This is THE classic blade, used by the stars of 1950s, 60s and 70s. The kind of putter that gives you confidence the moment you pick it up
Wilson 8882 Staff
A dramatic updating of the classic Wilson blade. Tremendous feel and drop dead gorgeous, too
Yes Sophia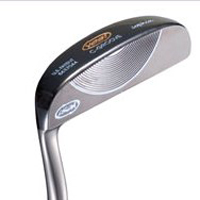 Good looking blade putter which won Jim Furyk a $10 million bonus in the 2010 Fed Ex Cup
Yes Morgan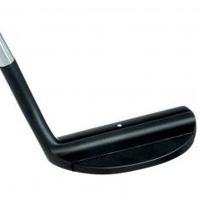 Very Pleasing on the eye, and has perhaps the best feel of any Yes putter
If you're not sure whether this style of putter is for right you,
click here for our guide to choosing the right putter for your stroke.
Return to the Best-Putter.com homepage