About us - Meet the Best-Putter.com Team
Best-Putter.com is a website designed with one goal in mind - helping YOU to putt better!
There are two main sections:
1.. Finding the best putter for you ... at the best price
We pride ourselves on the quality of our advice - we'll show you where to find it at the best price on the new or used market. Start by taking a look at our article on
choosing a putter
.
Once you find a putter you like your scores will tumble - our
independent
,
hands-on
putter reviews
will help you find the right putter for your stroke.
By
"independent"
, we mean that we say what we think - we're not paid to say anything about any putter or brand.
Hands-on
means that we've held every putter we've reviewed in our hands and struck a good number of putts with it before reviewing it. We are certainly not going to feed you a re-hashed version of the manufacturer's marketing messages.
We aim to tell you about every putter on the market with a "warts and all" approach.
2. Improving your putting
Tips and advice
, reviews of
putting books
and putting grips and gadgets - all from an impartial perspective - we don't sell any products ourselves.
Click here
to contact us if you'd like to get in touch.
The Best-Putter.com team:
William John
"I used to be a tournament professional - not a big name player, but one of those who worked hard to make a living on the lower tours.

I'm now an amateur player again, playing off a +1 handicap. I love the game for the joy it can bring at a weekend and the thrill of competition. I play regularly in amateur events in the South of England and am still hoping that my finest hour on the course is yet to come!

I have used dozens, if not hundreds of putters since I started playing, and I'm currently using an Odyssey #7 and through experimentation and putting lessons all over the world, I've beaten the yips to reach a putting average of around, or just under 30 putts per round, but for many years the only putter I could use was a belly putter. For some time my belly putter instructions" were the only online advice for using that particular club before the 2016 belly putter ban.
Allen Kelly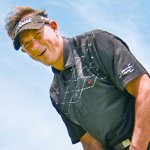 "I'm a PGA professional and the Head Pro at Laguna National in Singapore.

I started my playing career in the Carolinas and played (and won) on the regional tours in North America, before moving to the Far East to teach.

The flatstick in my bag is a Zen - for my money there is no better putter on the market!"
James Melcer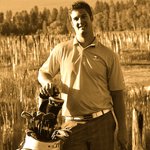 "I'm a Class A PGA Professional with over a decade of experience in the golf business. I've worked as an tournament official, operations manager and equipment buyer, so I'm well acquainted with all types of putter.

I now live in Seattle, Washington and am focusing on teaching. I love helping golfers to reach their full potential.

My putter of choice is a Scotty Cameron Newport 2 Studio Select. I've had it in the bag for a couple of years, and just don't believe there's anything better out there for me!"
Murray Rose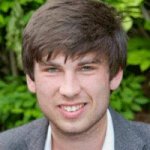 "I'm a keen amateur golfer and freelance journalist. I specialise in sports writing and golf has always been a passion of mine.

I currently play off a 3 handicap and I think there's still more to come from my game!

As far as putters go, I've used the same Ping Anser putter for years, it's like an old friend - we've had our good times and bad times, but I wouldn't change it for anything! I really hope we can help you to find the right putter for you"
Return to the Best-Putter.com homepage