Looking for a Rife Putter?

Searching for a Rife putter? They come in all shapes and sizes, but what do they feel like to use and how do they roll the ball? Our hands-on reviews will tell you! You can also find out where to buy them at the best prices!
A Rife is a great purchase if you're starting to get serious about the game. Their designs are innovative and good looking and they're fairly reasonably priced for a high quality product.
---

... on a Rife putter
---
The Rife putter story
There are a few big names in putter design. The biggest of them all is Scotty Cameron and then there are some lesser-known but nevertheless influential craftsmen of great putters. Guerin Rife is one of these. Along with Bob Bettinadi and Kirk Currie, Rife's putters are known for winning professional events all of the world (in excess of 100 at last count). 
Having started designing putters for other companies, Guerin Rife struck out on his own in 2004 when he launched the Rife 2-Bar putter under his own name. From then until he sold the company to 2011, Rife continued designing putters to be sold under the Rife putter brand. The reason for the sale is not widely known, although rumours of a chaotic relationship between the partners in the business are plentiful . 
After a couple of years in the wilderness, Guerin Rife relaunched his putter-making genius with the EVNRoll brand he created in partnership with a golf accessories businessman.  
Click on the links below for www.Best-Putter.com's independent, hands-on reviews, you'll also find where to buy them at the best prices!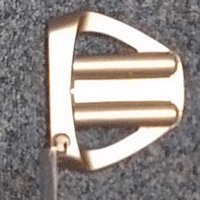 Rife 2-Bar Highly successful hollowed-out mallet putter with Rife's patented face technology for a better roll. We were impressed!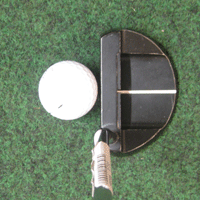 Rife Mr Beasley Solid no-frills D-shaped head that delivers excellent feel and roll.

Rife Hybrid Tour Mallet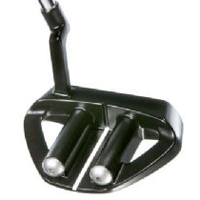 Despite the Tour element to this putter's name, we haven't seen any of them actually on the pro tours. One of the least impressive of Rife's range
Not sure if a Rife putter is right for you? Click here for our guide to choosing the right putter for your stroke.
Return to the Best-Putter.com homepage