<!Top headline>
The Art of Putting - Stan Utley
<!Top image>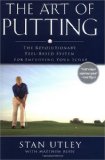 <!Logo image> <!Text begins>

The Art of Putting is my top tip if you want a simple-to-follow, but effective putting book. It reduced the number of putts I took dramatically right from the first round after starting to read it.

If you're looking for a step by step book to de-mystify the putting game, this is the one to go for.

Starting with the grip and covering every aspect of putting this book has everything you need to become a better putter.


Who's the Author?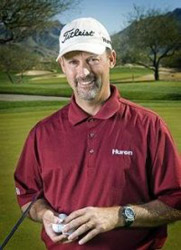 By his own admission, Stan Utley is a journeyman pro on the PGA Tour but he has a sizzling short game.

He won one main tour event in 1989 and has survived on the PGA and Nationwide Tours on the strength of his ability to take shots on and around the green than most other players.

Utley turned his attention to coaching the short game, as he approached Senior Tour age (50 in 2012), and has taught Jay Haas, Peter Jacobsen, Darren Clarke and Paul McGinley.


What's in the book
Utley claims that good putting comes from following a set of simple fundamentals and he describes these chapter by chapter.

Click here for a chapter by chapter summary of The Art of Putting.







A fabulous book for almost everyone. Highly recommended.


Other books to consider



<!amazon associate link> Dave Stockton's Putt to Win <!amazon associate link>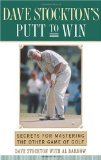 One of the greatest putters of all time opens his mind. If you've ever wanted to know exactly how a great putter thinks, this is where you'll find out




<!amazon associate link> Dave Pelz's Putting Bible <!amazon associate link>
Fascinating on the research on putting ... but watch out for the technique - the straight back, straight through method is not our favourite at Best-Putter.com




<!amazon associate link> Getting Up and Down - Tom Watson <!amazon associate link>
Tom Watson never seemed to miss in his prime... ever. Although this book is about the whole of the short game, the 42 pages on putting are just about the best you can find anywhere. "Study hard, soon you will be the Master!"





<!amazon associate link> The Short Way To Lower Scoring - Paul Runyan <!amazon associate link>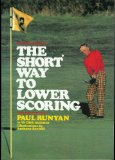 Don't let the dated cover put you off this timeless masterpiece on the short game.
Return to the Best-Putter.com homepage
For more information on the author - Stan Utley, click here