Tommy Armour Putter Range - a great budget option
<!body-starts-here>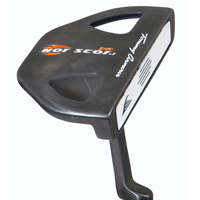 Why would you choose a Tommy Armour putter? With all the high profile advertising campaigns run by the major putter companies such as Ping, Odyssey and TaylorMade, it's easy to miss this well established brand with a long heritage of putter manufacture and affordable prices.

But are they any good? Here's PGA Professional James Melcer's assessment:


Who is Tommy Armour?
You may well recognise the name Tommy Armour. The 3 time major champion with a total of 25 PGA TOUR victories under his belt is one of the most recognisable names in the World Golf Hall of Fame.

The equipment company bearing his name is well known for their "Silver Scot" irons, but you see a Tommy Armour putter less often .

The first Tommy Armour designs were released several decades ago, and they are actually some of the most legendary in the game.

They are often known only by the four letters that appear in bold print on the putter head - ZAAP.


Do any tour players use them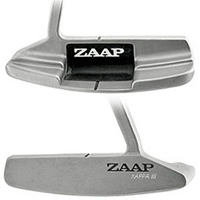 These ZAAP putters were used by tour players all around the world, indeed some still are, but the brand has become a far rarer sight in the current climate where players receive multi-million dollar sponsorship deals from golf manufacturers.

They are best known as face-balanced putters that help you to keep the face of the putter from closing (rotating to the left if you're a right hander) through impact.

There were many ZAAP head designs from blades to mallets.


Are Tommy Armours good budget putters?
In more recent years Tommy Armour putters have taken a more modern turn and you'll find that they are a great option if you're trying to buy a new putter on a budget.

The modern designs come in many different lines, including the EVO line and the 845 line.


Are the Tommy Armour insert models any good?
Most of the current models feature a milled face insert so you'll notice a soft, forgiving feel when the ball comes off the putter. There are also belly putter options if you're looking to experiment with longer lengths.

Most importantly the range comes at budget prices, so you won't have to break the bank to give a decent insert putter a try.



You'll find that all the new lines of Tommy Armour putters feature modern styling including excellent alignment aids and anti-glare finishes which also contribute to your feeling of confidence and comfort over the ball.

Almost every putter in the Tommy Armour range is face balanced, meaning that the face of the putter will remain parallel to the ground when balanced by the shaft.

This technology is designed to help players who miss putts to the left of the hole, and face balanced putters are often favoured by players with straight-back straight-through strokes as opposed to those who move the putter on an arc.

The elastomer face insert found in most modern Tommy Armour putters will give you a soft feel at impact, but also help the ball gain top spin and start rolling quickly.


Where can you get hold of a Tommy Armour?
You'll find Tommy Armour golf products sold in more than 30 countries across the globe, although stockists are somewhat few and far between. You might be best off buying a putter like this online.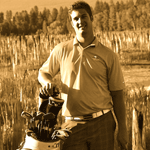 by James Melcer
Class A PGA Professional






For the Tommy Armour website, click here


Not sure whether a Tommy Armour putter is right you? Click here for our guide to choosing the right putter for your stroke.

Return to the Best-Putter.com homepage




<!standard-footer-starts-here>