<!body-starts-here>

<!Top headline>
Ping Redwood Anser
<!Top image>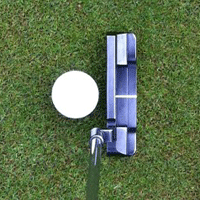 <!Text begins>
How does it look behind the ball?
There's something that's just right about the way the Ping Redwood Anser looks behind the ball. It could be the classic Ping Anser design, or perhaps the milled stainless steel head. Either way this is one attractive putter. The sight line extends from the back of the hitting surface to the back of the putter, and this combines with the largely square design to give you an easy putter to align.

The Redwood models are available in a black finish too and these make the white sight line stand out even more prominently, whilst obviously reducing sun glare.

All in all you get the impression of solidity and quality when you address the ball. All good things, of course!



How does it feel?
Ping have not scrimped on any of the materials in this putter - it's made from the finest 330 German stainless steel that Scotty Cameron putters are made from.

The feel off the Ping Redwood Anser is responsive, not dull. We absolutely love it. You just don't get any surprises from this putter at all, and can use it equally well on lightning fast and slower greens.


How does it roll the ball?
We found the roll off the face to be almost as good as any we've tried. The Redwood is easily on a par with a Scotty Cameron, an Odyssey or a Yes putter.






This is Ping's answer to the popularity of high-spec, high-end Scotty Camerons and the fast-selling Odysseys and it is clearly able to keep up with the competition. We haven't found a putter we like an awful lot more than this!


Others to consider: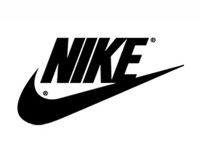 Nike
Nike Method 001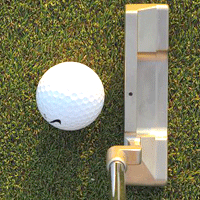 A minimalist anser head that looks just a little lightweight. The roll is pure and the feel is good.
Nike Method 004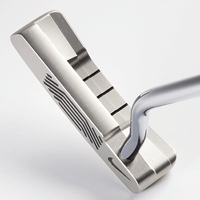 Face balanced version of the Method 001. Favor this putter if you're trying to produce a straight-back-straight through stroke.

Odyssey
Odyssey Black iX 1

Perhaps Odyssey's best effort yet to eclipse the Scotty Cameron and Ping Ansers.

Ping
Ping Anser
The Anser is the putter that has been copied a thousand times - now available from Ping at a variety of prices.
Ping Redwood Anser

The design which has won more pro events than any other, now with top quality materials.
Ping Karsten Anser

Unbeatable on price and right up there for feel and design.
Ping Anser G5i

A hideous beast to look at, but beautiful to use.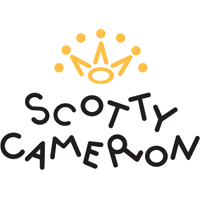 Scotty Cameron
Scotty Cameron Newport 2.5 Center Shaft

The classic shape, different hosel ... but same awesome feel.
Scotty Cameron Newport 2 Studio Select

The affordable Scotty Cameron.

TaylorMade
TaylorMade Rossa Kia Ma Daytona
Good looking Anser style putter - Part of TaylorMade's resurgence as a designer of high quality putters
TaylorMade Ghost TM-110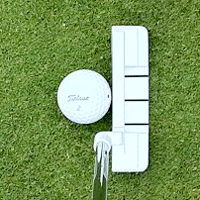 Beautiful square-designed Anser with great aimlines - well worth a look!
TaylorMade Rossa Daytona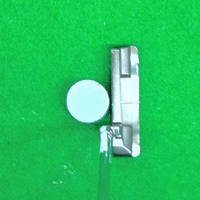 Well constructed Anser style putter - excellent if you're after a good putter at a lower cost - gunmetal color looks classy - feels good too!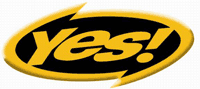 Yes C-Groove
Yes Tracy 2 (C-Groove)

In our view the classiest Yes putter - anser-style head with the amazing C-Groove for a terrific roll.
Yes Donna (C-Groove)

Wide bodied anser-style head with the amazing C-Groove for a terrific roll.
Yes Carolyne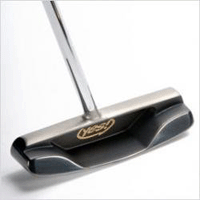 A straightforward heel and toe design with great roll from the C-Groove




Return to Ping Putters Page
Return to the Best-Putter.com homepage
For more information on the Ping Redwood Anser, click here


<!standard-footer-starts-here>