<!body-starts-here>

Collectible Putters
Here's the Best-Putter.com guide to collectible putters. It is, admittedly, a work in progress and probably always will be. However, whenever we find more resources about rare or valuable putters, we'll post them here.

Click for info on the following brands:

Scotty Cameron
Ping


Collectible Scotty Cameron Putters

Apart from some very rare antique putters, collectible Scotty Cameron putters consistently achieve the highest prices in the collectible putter market.

They are the most desirable mass market putter and Scotty Cameron himself has released a steady stream of "limited edition" putters which regularly change hands for in excess of $1000, some much more.

Valuing these putters is a very inexact science and even though ebay is the best place to find them, ebay also has the reputation of having excessively high asking prices for rare putters, so tread cautiously if buying there.

Here are the current listing in ebay for "collectible Scotty Cameron putters":



Top prices are paid for putters which are in mint condition including the headcover and ideally in all their original packaging.

For examples of prices and commentaries on what constitutes a top-notch Scotty Cameron, click here for an excellent article on Golf Digest's website


Collectible Ping Putters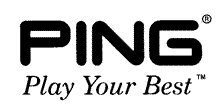 Ping Putters have won thousands of pro tournaments worldwide since the first one was put on sale in 1959.

But how do you know whether you've got a gem tucked away in your garage, or just another run of the mill putter? Here are two resources to help you...

To start with, here are the current listings on ebay for "collectible Ping Putters" on ebay. Compare your putter with those listed here (click the search button for a full listing) to see if you're in the right ball park:



Next, we suggest using the guide below to give you a good introduction and show you whether you're onto a winner when you find a dusty old Ping in the bargain barrel at your local store: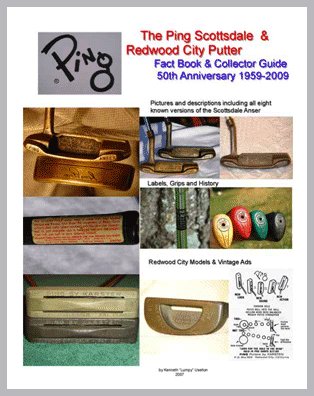 It was put together by a Ping Putter aficionado who goes by the name of "Lumpy", and was posted on the putter discussion site: PutterTalk.com. There is a wealth of knowledge contained in the book about the early Ping models from the Ping 1A to the early Ansers.

Most of the models are identified by photograph and stamp wording, which will allow you to know whether yours is one of the valuable early models.

Click on the image below to download the book.


For more information on Collectible putters , especially Pings. Follow the link!



---
<!standard-footer-starts-here>